"Take charge at home while I take charge in the hotel" — Lady boldly tells wife of man she's supposedly sleeping with (VIDEO)
A supposed mistress boldly sent a message to the wife of the man she's supposedly sleeping with via a video she shared on social media recently.
In the video, she records herself side by side with a gentleman and points out that she's with him in a hotel before saying his wife should "take charge at home while she takes charge in the hotel".
She makes the video in her native dialect and says a proverb suggesting that if the wife can conform to the arrangement she made, then there won't be any disagreement and peace would reign.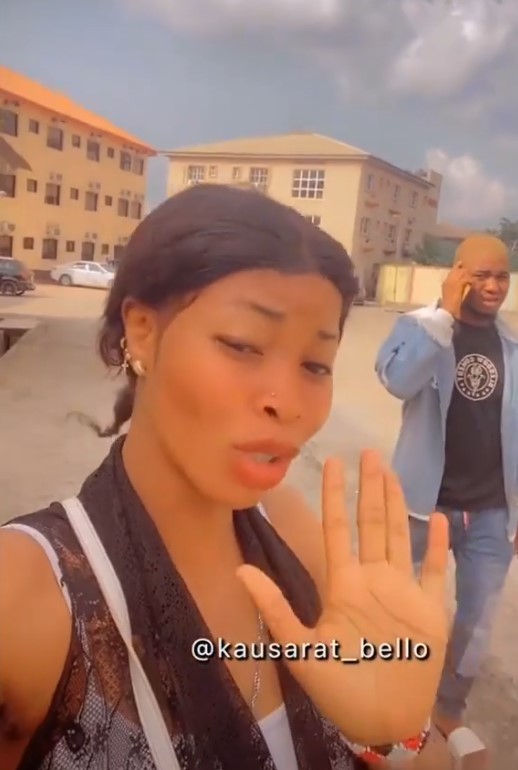 The video was shared online and netizens had a bunch of things to say, with many of them questioning her morals and why people would go to any extent just to make content to share on social media.
Watch the video as you scroll,