"See Why Big Bumbum Cannot keep a Man" – Actress Anita Joseph
Actress, Anita Joseph, has weighed in on the online debate about butt enhancement surgeries following the death of a Port Harcourt big girl who died after a failed botched plastic surgery in Lagos.
The young lady simply identified as Christabel reportedly died at the hospital in Lagos some days back. According to a friend, who took to Twitter to call out the clinic, Christabel complained she was experiencing bleeding following the surgery, but the clinic told her it was normal and it would eventually stop. Read here.
Weighing in on the online conversation, the curvaceous thespian urged ladies to love their bodies just the way they are.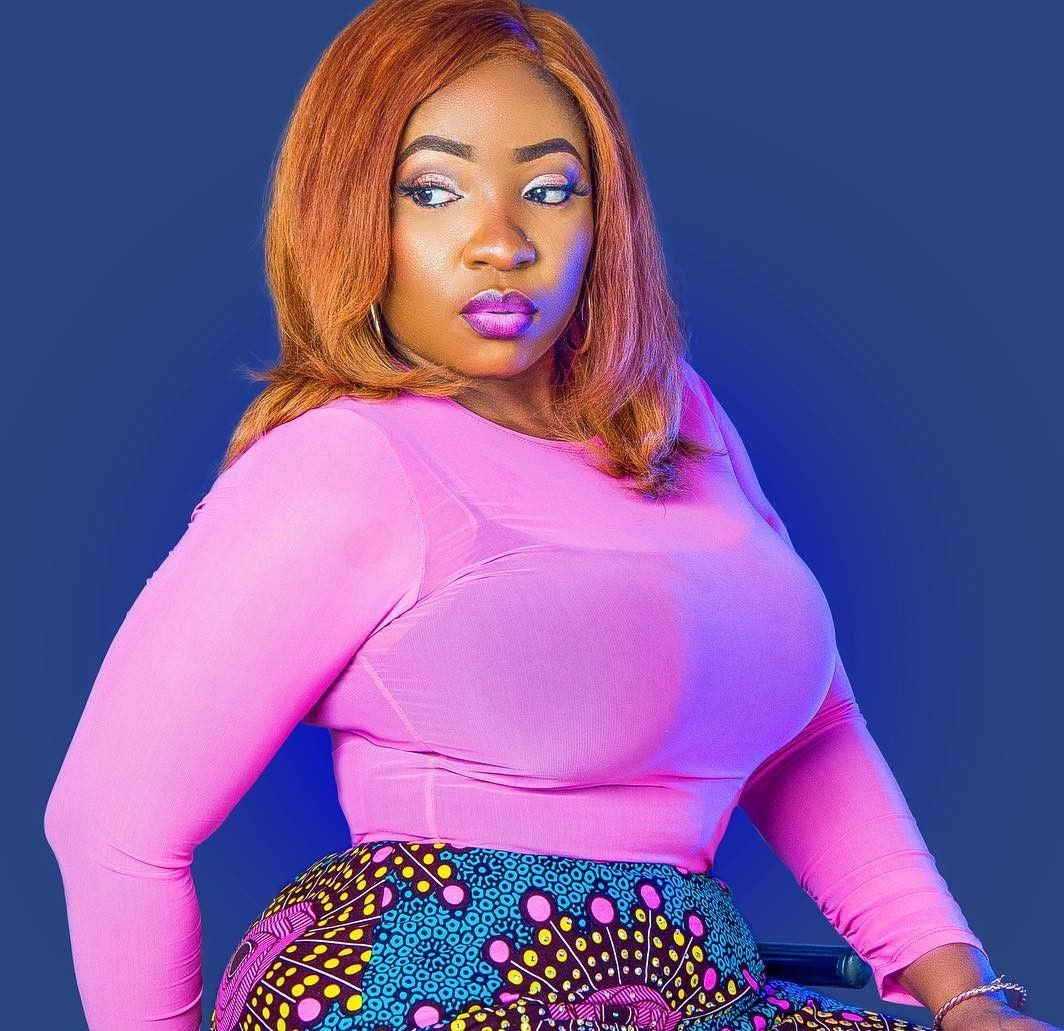 She went on to say that having a big butt can't keep a man, and that ladies with small butts are also winning.
"Just so you know BIG BUMBUM can not keep a man. Be you just the way you are, after all ladies with small bum are still winning the last time i checked shalom. It's a 50/50 chance it's all there on the internet go read. Becareful so you don't cause unnecessary complications for yourselves", she wrote.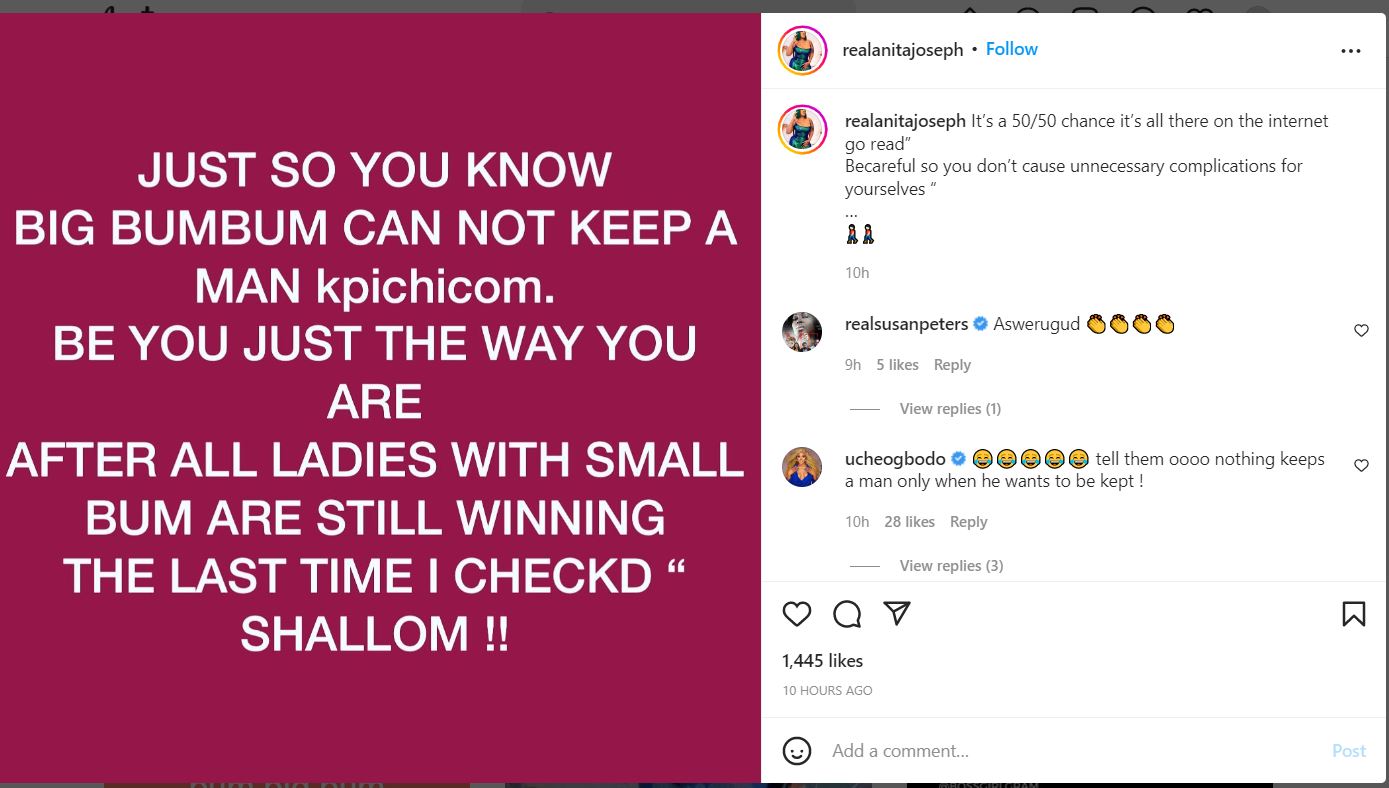 Meanwhile, reality TV star, Alex has opined that anyone who chooses to go for cosmetic surgery is insecure .
"In my opinion, if it's not due to a health condition and you wake up then choose to go for cosmetic surgery to add bum, touch your face or one of those mumu things, you are an insecure person." She said in part.