See Nigerian Market Where Crocodile Meat Is Sold (See video)
A video of a crocodile being sold at a market in Nigeria has surfaced online.
The animal was captured on camera by a Twitter user at a market where it was being sold. It was set out on a table with some fish.
The video apparently caught the attention of netizens because, while you can stroll into any market to buy fish, crabs, and other common sources of protein, it's extremely uncommon to see a crocodile being offered for sale in a typical market in Nigeria.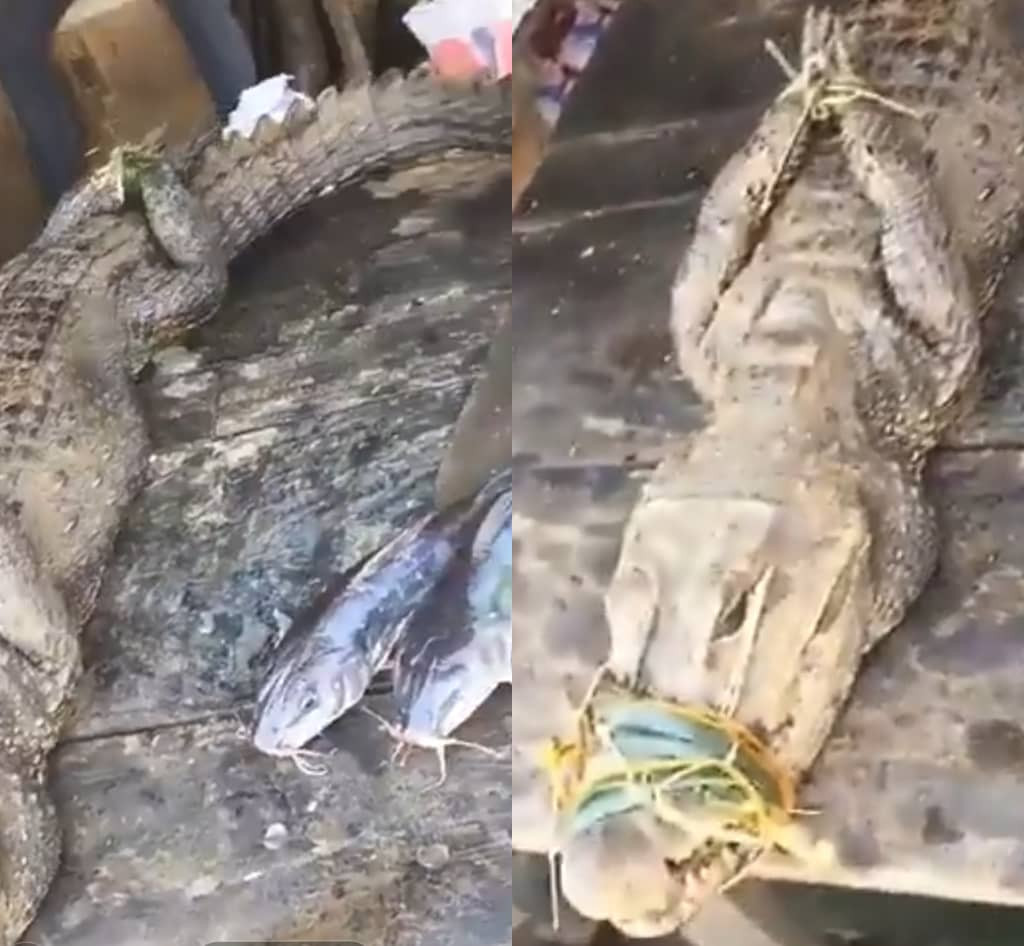 Watch video below,