Nigerian Youths go berserk as Influencer Papaya gives out '10 iPhones and a car' in celebration of 1 Million Instagram followers. (VIDEOS)
Sunday the 29th of May, 2022 is a day that will live long in the memory of most young Nigerians who are active on social media because they witnessed something that had never been seen/heard of before.
Social Media Influencer, Abike otherwise known as Papaya Ex, held a grand celebration to mark a major milestone of 1 Million Instagram followers and it turned into a carnival-like event as her fans trooped out en masse to celebrate with their fave.
It would however be worthy of note to disclose that she'd promised that a lucky fan will go home with a car and 10 other lucky fans, would settle for an iphone, so perhaps that was a motivating factor for those Nigerian Youths to come out in their numbers.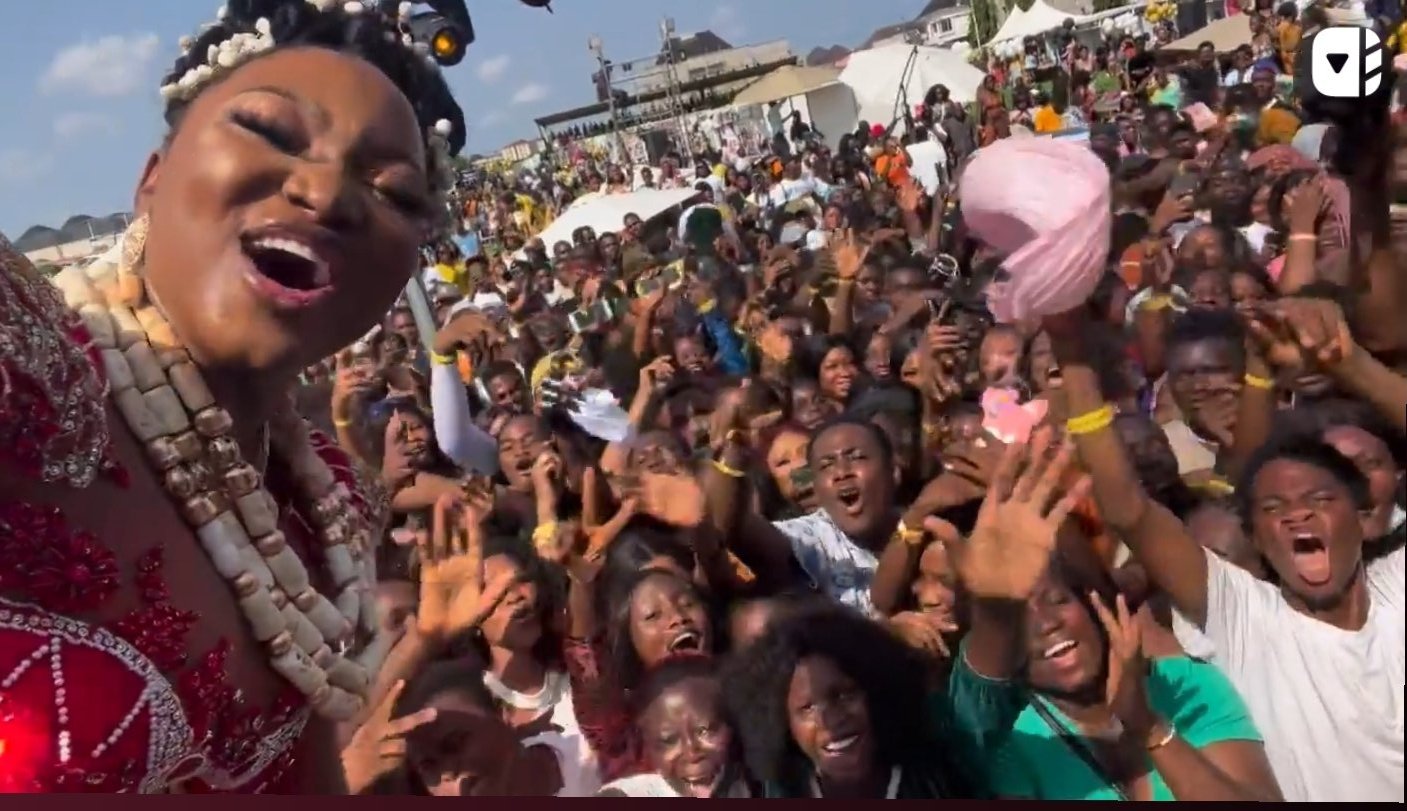 Videos that circulated social media showed that fans were already at the venue as early as 5:30.. male, female or any gender you might think of, they were all present and it became something close to comical.
Passionate fans screamed their lungs out, those who could not scream shed hot tears, those who could not cry took to their knees to pray to whatever god they served to answer their wish to become the lucky winner of the car.
Papaya Ex or bigpaps as she was fondly referred on the night, finally picked a winner for the grand prize and it was nothing short of Euphoria.
See videos below to get an idea of this gist ;