Man brags about doing money ritual as a 'priestess' carries out fetish rites in a river (video)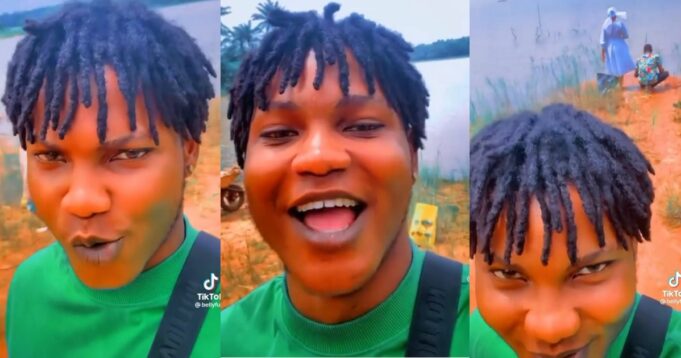 A suspected 'Yahoo boy' has shared a video of himself bragging about carrying out a ritual to secure high-paying clients.
In the now-viral video, the man who was in the company of his friend at a river bank, is seen boasting about being involved in a ritual and showed off the 'priestess' that was carrying out the fetish rites on his behalf in the river.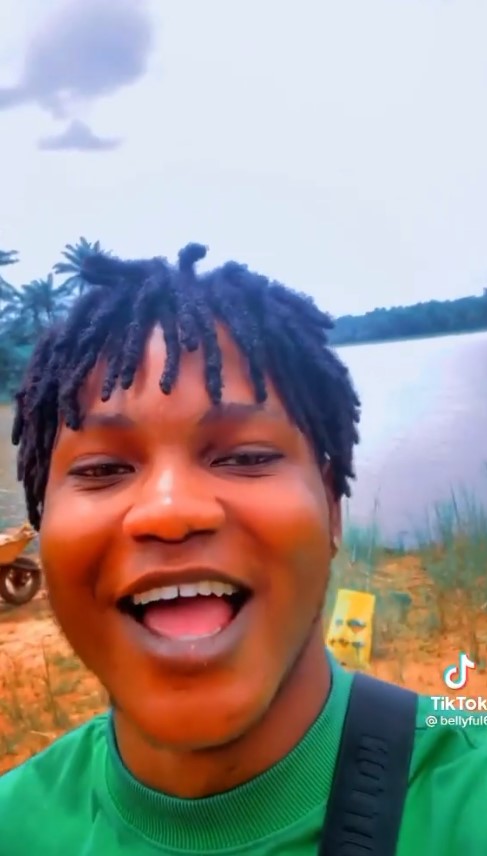 Speaking in Igbo language, the man said he has been carrying out rituals to be rich and prosperous because people don't just receive $50k from an oyibo man without a spiritual backup.
Watch him speak below,
The video has sparked mixed reactions from netizens who wondered why a man would film such a video with his face clearly showing in it and post it on the cyberspace.
@britney319 wrote, "This really isnt funny. Later now they will start looking for human parts.
I'm scared for my family"
@grassrootslifestyle_ng wrote, "This is the mistake we're currently dealing with. Because everything is brought to the social media, that's why even a kid of 15 years is ready to kill just to become rich. Sick generation 
T…. Quite sad."