Lady Loses Right Eye After Her Boyfriend of 3 Years shot her (Photos)
A lady has taken to social media to warn people against staying in toxic relationships as she shares her experience with her toxic boyfriend.
The beautiful young lady identified as Jasmin on Instagram narrated how her boyfriend of three years repeatedly physically abused her, but she stayed because she was "dumb in love".
She said he gets extremely mad if he didn't get his way and recently shot her in right eye.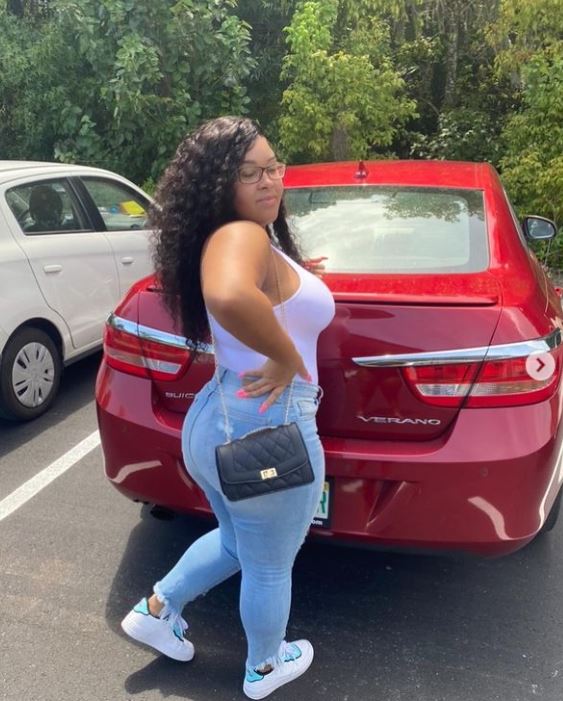 Sharing a photo of her 'damaged' blood clogged eye, she advised people in unhealthy relationships to leave. According to her, when a man raises his hand on his woman once, he'll do it again and hurt her even more.
In her words,
"May 20,2022 my life has changed forever…
 been going thru hell wit a boy I thought "loved me" for 3 years. So much toxic shit abusive if he didn't get his way or whenever he got mad. I'm here to say let this be a lesson or help anybody from dealing wit a nigga once he puts his hands on once he'll do again & will hurt you more & more. I got shot & lost my right eye all over me being dumb in love. But I pray I made it here & I THANK EVERYBODY WHO CHECKED ON ME IT MEANS A LOT
".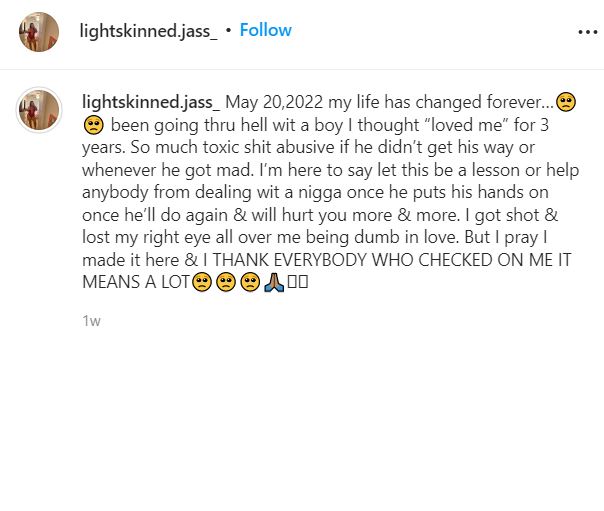 See Graphic photo here.