Popular Instagram comedian and new mum, Maraji, has in a recent social media post opened out about her motherhood experience.
Maraji and her Ghanaian husband welcomed their fist child together, a baby boy in April 21, 2022 and unveiled his face one week after his birth.
In her most recent piece, the mother of one, who has chronicled her journey into motherhood since she was pregnant, discussed some of the things she didn't know until she became a mother.
Maraji, while sharing a photo of herself breastfeeding her son, said he feeds every hour, so she has to stay up most nights. She added that she cries on some nights due to sleep deprivation.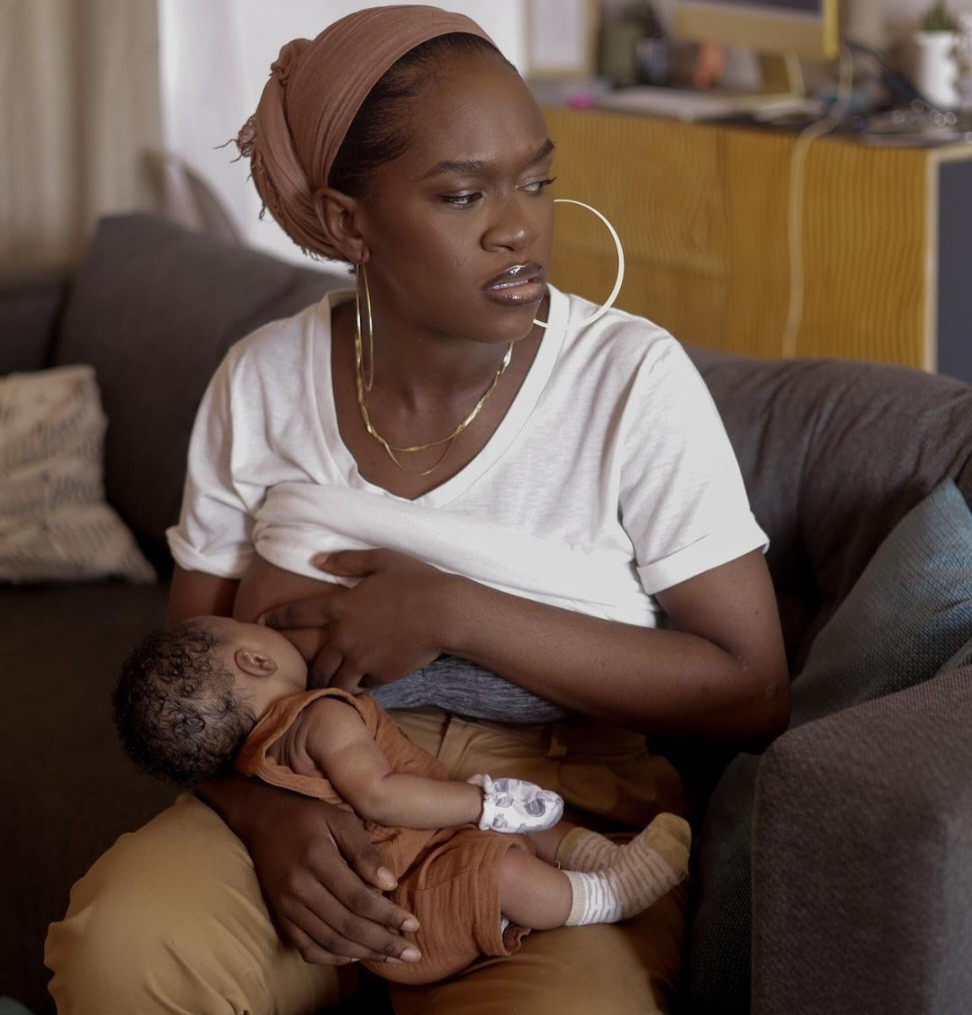 She, however, noted that motherhood is a beautiful experience.
In her words,
"Things I didn't know about Motherhood:
-I'll have to trade my sleep
-Babies want to be held all the time (so putting them down to sleep successfully is a skill )
-Breastfeeding makes you hungry and thirsty every time ( especially those night feeds )
-I'd smell like breast milk all day 
-My flat stomach will turn to a pouch 
-My nipples with hurt sometimes
-Newborns eat every 2 hours ( mine eats every hour )
-I'd cry some nights cus of sleep deprivation 
-I'd love someone so much I'd do this everyday.