"He Pays Me Millions Each Night"-Bobrisky Shows Of His Gay Partner As They Kiss In a Party (Video)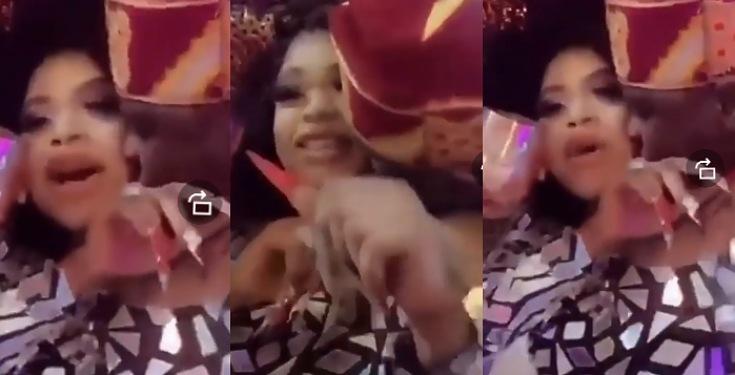 The man started off by planting kisses on Bobrisky's cheeks, then he tried to go further, but Bobrisky subtly untangled himself from the PDA moment.
The cross-dresser has been in the news recently following his public fight with Actress, Nkechi Sunday Blessing.
The drama started after the actress penned a public apology to a fan she rebuked for tattooing her name. In reaction to the apology, an Instagram follower took to Nkechi Blessing's comment section to state that she tendered the apology because of fear of Bobrisky.
Nkechi blessing slammed the follower for the comment, "abi you and Bobrisky dey mad? you want make is swear for you", she wrote.
Watch video of Bobrisky's PDA moment below;