"Am Now Broke" – Actress, Iheme Nancy cries out after losing $7,000 to Bitcoin crash
Nollywood actress and influencer, Iheme Nancy has lamented bitterly after losing a whooping $7,000 to the crash in Bitcoin price.
The movie star took to her Instagram story to bemoan her predicament on Monday, May 23, as she disclosed that she's gravely affected by the recent cryptocurrency crash.
The Edo-born actress then appealed to her fans and followers to send her money if they truly love her.
She wrote,
"Someone please buy me lunch
today, my money is really going down on Bitcoin and my heart is racing….
Let me see those that loves me
l lost 7k$
Someone should adopt me so they can feed me for some time."
In response to the post which she has now deleted, a follower berated her for using style to beg for money because she's financially incapacitated.
Reacting, Nancy rubbished her follower's claim that she's broke and said she can never go broke.
She wrote,
"I can never be broke, some people no just understand say Iheme Nancy is too sweet and can't go broke. If I go broke, why am I a woman?"
See her posts below,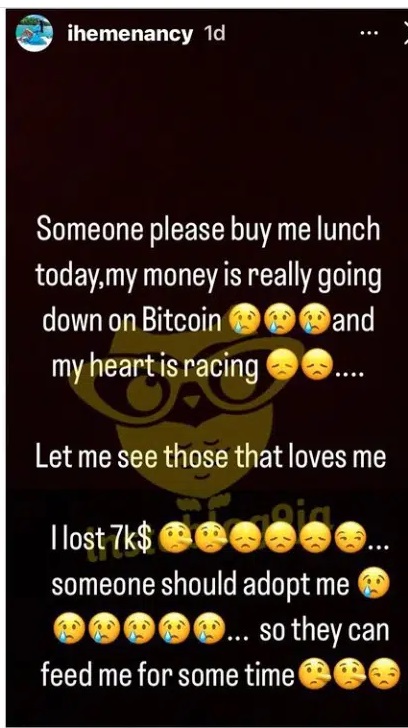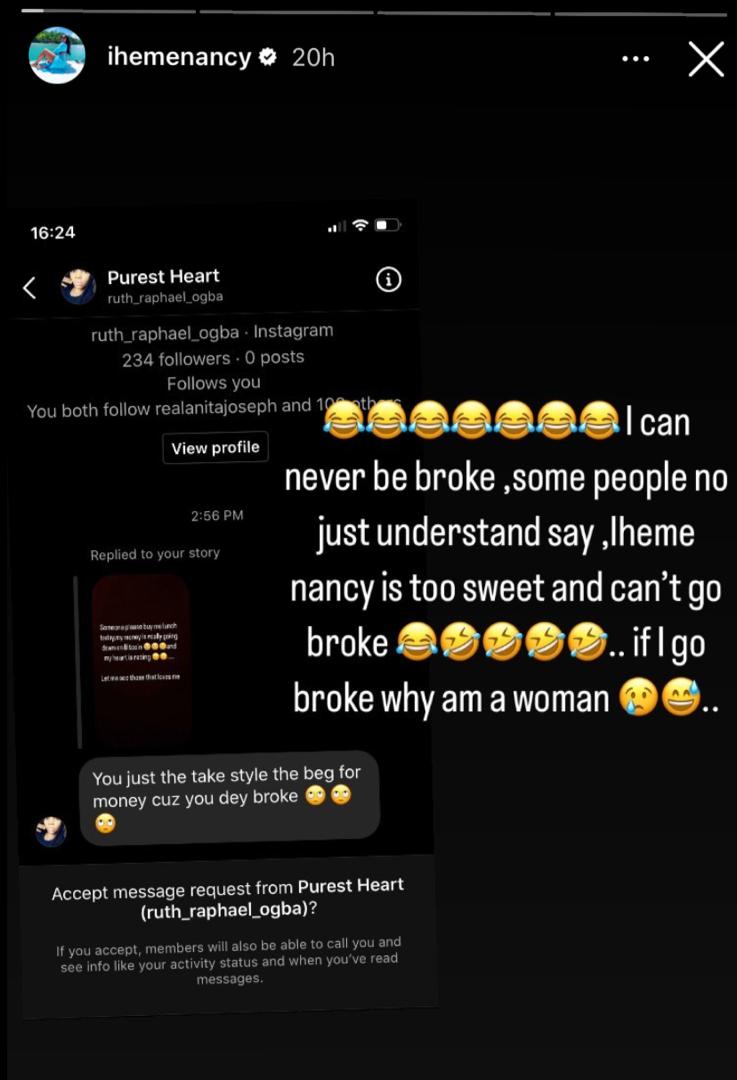 In response to a question about her dream man, Nancy revealed that her dream man must be blessed in everything, including his nether region. She emphasized that her man must be financially and sexually endowed.
Another follower asked if she can marry a man who is neither wealthy nor famous.
"Can u marry a man that is not famous or rich?" the follower asked.
Reacting to this, the actress said she can marry a man who is not popular or influential in the society, however he has to be rich enough to cater for her and their unborn children.